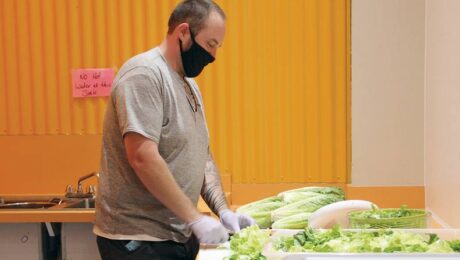 This article first appeared in the Spokane Journal of Business on August 13 2020. Written by Virginia Thomas.
An emerging restaurant model known as "ghost kitchens" is gaining popularity in some parts of the U.S. and could find a foothold in Spokane, industry experts say.
The concept appears to be becoming more appealing as COVID-19 pandemic-related restrictions continue to batter the restaurant industry.
Ghost kitchens refer to restaurants that operate exclusively on a takeout-and-delivery model, without in-house dining. There are three types: commissary kitchens, pop-up kitchens, and pods, according to digital food-tech publication The Spoon. Commissary kitchens are shared kitchen spaces owned and operated by a third party. Popups are areas within the main kitchen of a restaurant that are dedicated to fulfilling pickup and delivery orders and typically have a distinct menu and branding from that of the established restaurant. Pod kitchens operate within shipping containers and can be placed nearly anywhere.
Adam Hegsted, owner of the Liberty Lake-based Eat Good Group LLC., says the company had planned to open a ghost kitchen space in Spokane Valley, but it's holding off until the area's economy stabilizes.
Hegsted says Eat Good's partner, GVD Commercial Properties Inc., bought the former liquor store building at 5004 E. Sprague earlier this year. Hegsted planned for four companies to share the space: Incrediburger & Eggs, Taco Suave, Doughlicious Bakery, and either a fried chicken or healthy food restaurant.
Hegsted has experience dabbling in the ghost kitchen model. Eat Good Group's cafe, located in the Meadowwood Technology Campus, in Liberty Lake, also produced orders for Incrediburger Express, a takeout- and delivery-only version of Hegsted's hamburger restaurant. That has been suspended temporarily, partly due to the impacts of the pandemic, Hegsted says.
"The idea works great, as long as you can get enough delivery orders," Hegsted says. "There's a lot of savings as far as the buildout. And same with labor. You don't have to have as many front-of-the-house people doing customer service and helping guests. You just have a cook back there to create the food, and someone getting orders ready, taking orders, and cashing people out."
Adam Stinn, director of business solutions at Rosemont, Illinois-based national foodservice distributor US Foods Inc., says the idea was catching on in some U.S. cities before the pandemic struck, but it's become an important way for entrepreneurs to launch their food businesses, as well as a way for existing sit-down restaurants to add another revenue stream to compensate for lost revenue due to COVID-19-related occupancy restrictions.
"We have seen growing popularity and growing interest across all segments around ghost kitchens," says Stinn, whose company operates the Food Services of America warehouse in Spokane. "I've seen some numbers saying that in the next 10 years, this could be a trillion-dollar industry. There's definitely a lot of growth potential."
Ryan Wilcockson, owner of Spokane Salad Delivery LLC, says he chose to use a ghost kitchen model to start his salad delivery business in order to keep overhead low. Wilcockson, the sole employee of Spokane Salad Delivery, works out of the Kitchen Spokane commissary space in the Northtown Mall.
"They have all the supplies we need, all the fridge space, freezer space, and dry (ingredient) space," Wilcockson says. "It saves a lot, and I can afford to buy fancier products for the customers."
Kitchen Spokane is a nonprofit that offers commissary kitchens as incubators for small food businesses. Jayme Cozzetto, director of Kitchen Spokane, launched the first commissary kitchen under the Kitchen Spokane name in 2014. Since then, it's grown to include two locations in Spokane, two in Coeur' d'Alene, one in Ponderay, Idaho, and another in Vancouver, Washington. Most of its commissary kitchens are in malls.
Donita Humrich, kitchen manager for Kitchen Spokane, says malls are a good fit for commissary kitchens because the infrastructure already exists, and clients can access the space at all hours. Also, mall security keeps the space safe, and the mall itself is responsible for maintenance. With many malls struggling to fill spaces, it's a partnership that works for everyone, she says.
In the early days of the pandemic's presence in the U.S., Kitchen Spokane's revenue dropped by about 30%, Cozzetto says. Around late April, that changed.
"We started to see something we did not expect: a rise and growth in the industry," he says.
In the past few months, nine new businesses have signed up to use Kitchen Spokane's spaces. That brings the total number of businesses operating through Kitchen Spokane's locations to nearly 90.
Cozzetto says the organization is continuing to expand, with two new spaces in the Spokane Valley mall and one in Coeur d'Alene's Silverlake Mall expected to be established within the next two months. He claims that the COVID-19 pandemic has brought rental rates for commercial spaces, especially those located in malls, down significantly.
Kitchen Spokane charges clients $15 an hour to use its space and equipment, with dry and refrigerated storage space offered at a starting rate of $3 a day.
Cozzetto says many new clients had planned to launch elsewhere but have found their options severely limited by the pandemic.
"We're seeing people who maybe had an idea before that they were going to do, and they were going to (sell at) farmer's markets and public festivals," Cozzetto says. "What I'm seeing is that instead, they're focusing their efforts online. They're selling everything online, and they're doing remarkably well."
Stinn says that when Washington restaurants were forced to close their dining rooms in March, many eateries grappled with switching to takeout- and delivery-only models.
"While there was definitely revenue and continued sales there, it was clearly not what restaurants are used to, and there's also additional costs that come with those delivery and carryout mechanisms," Stinn says.
Some restaurants have embraced the ghost kitchen model, either by starting a second ghost kitchen restaurant that has a separate menu within their existing kitchen, or by adding a "digital franchise," Stinn says.
In the digital franchise option, for example, a local restaurant that makes its own Mexican-inspired food could add revenue by partnering with a national pizza franchise, enabling the franchise to use part of its kitchen to produce pizzas for delivery.
"I think the most attractive thing about the model is if there's consumer demand for a certain menu type, a lot of operators already know their fixed costs, whether it be a lease, cost of utilities, those kinds of things," he says.
The ghost kitchen model enables restaurant operators to continue to have a sales channel, even if it means providing a different menu altogether, Stinn says, adding that it can be done with relatively low startup costs.
"You're not starting an entirely new brick-and-mortar location," he says. "You're really just expanding a menu, which can be done with relatively low risk."
However, launching an unconventional restaurant through a ghost kitchen comes with its challenges. Chief among them, Hegsted says, is brand recognition.
"If you don't have an established name, it's difficult to get the marketing out there, because you don't have a physical space for people to connect with," he says.
Spokane Salad Delivery's Wilcockson says the technological aspects of running a delivery-only business have created an unforeseen obstacle.
"Not everyone is tech-savvy, so unfortunately for people who aren't used to it, using the internet or their cell phone makes it complicated," Wilcockson says.
Vying for time in the kitchen also can be challenging, he says. If another Kitchen Spokane client reserves the space for the time Wilcockson had intended to use it, he's in a tight spot.
Despite these hurdles, Wilcockson says he believes the ghost kitchen model will stick around.
"Not only in Spokane, but nationwide, worldwide. With the whole COVID situation, it's kind of going to have to go that way," he says. "I think it's going to be the way of the future, at least for a couple of years."
Hegsted likens opening a take-out or delivery restaurant through a ghost kitchen to launching a restaurant in an unpopular neighborhood.
"In the beginning, it may be a little more difficult to get people to latch onto the idea of coming to that neighborhood," he says. "It's the same with people figuring out the idea that it's delivery only. But once you get that clientele and build that loyalty, people are willing to get food delivered that they know is going to be good quality."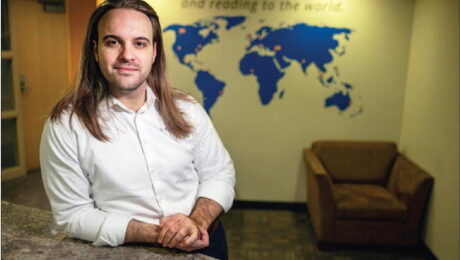 This article first appeared in the The Spokesman-Review |
Thursday, 18 June 2020  | by Jim Allen

Long before the era of COVID-19, Laura Kasbar was a Spokane mother who merely wanted to find a way to address her children's autism.
Almost by chance, she noticed that video lessons would help, particularly with a child who doctors had declared would never speak.
Nine years later, in 2011, her son Max was mainstreamed, and her Gemiini Systems, still based in Spokane, has become a worldwide leader in online distance learning for people with autism, Down syndrome, dyslexia, speech delay, stroke and other issues.
Since the novel coronavirus outbreak, Gemiini has seen "an avalanche" of interest as families and school districts seek virtual solutions to real-life challenges of learning from home, Kasbar said from her home in Southern California.
The company, with about 50 employees, is run by her son Nicholas out of the Holley- Mason Building in downtown Spokane. After an initial adjustment, Gemiini has adapted to a surge in business.
Gemiini has opened its certification program to professionals and has waived the $490 fee for certification.
Gemiini is also offering schools and clinics the use of its system at no cost as long as they agree to submit the cost of the program to Medicaid.
Gemiini has proven to be a valuable solution for special education administrators, who are struggling to navigate this crisis to continue to meet the needs of special needs students and families.
For many children, "this can be the only link to therapy," Kasbar said. "And now with COVID everyone is on that boat.
"Our team has been able to get to work immediately. Our subscription base has increased dramatically."
Gemiini – the unique spelling is Kasbar's tribute to her autistic twins, Max and Anastasia – was the product of Kasbar's yearslong search for a solution.
It was in 2001 that Kasbar recalled walking into a room in her Spokane home, saw all six of her children lined up in front of the television and "couldn't really tell which were the autistic ones."
At that time, conventional wisdom dictated the television should be turned off if autistic children were nearby. But that experience told Kasbar video was the answer.
She and her husband Brian had noticed that young Max wouldn't make eye contact with them but would interact with the television.
"I thought, 'I've got to get my mouth on the TV,' " Kasbar said.
That night, they made one-minute videos of a cup and Barney, the TV dinosaur.
"It was a close-up of my mouth saying the word 'Barney' next to the actual Barney and then saying the word 'cup' next to a cup. We did three sets in a row," Kasbar said.
That night, after watching several times from his highchair while eating, Max made his biggest breakthrough.
Kasbar held up a cup and he said "cup," his first word – 3 years and 8 months of age.
During the next decade, and with the help of her oldest son, Nicolas – who also had been on the autism spectrum – Kasbar developed the video program.
In 2012, thanks to funding from the Spokane Angel Alliance and Inland Imaging, Gemiini was launched.
Backed by studies from four universities, Gemiini serves 30,000 clients in 40 countries.
Its use of discrete video modeling, which presents only a specific piece of audio information, was showed by a Portland State University study to be 300% more effective than standard video modeling.
Kasbar was so inspired by the success of her program that she shared her experiences in a book, "Embracing the Battle: Secrets of Victory from a Warrior Mom."
Closer to home, Gemiini has worked with former NFL star and Spokane native Mark Rypien to develop an application to address suicide prevention.
The goal, Rypien said last fall, is to connect circles of friends of persons at risk so they can better monitor their state of mind.
Lately, the main focus has been reaching children who have been isolated by COVID-19.
"It's been pretty easy," said Nicolas, who runs the Spokane headquarters. "After a few headaches, we've been able to keep going and helping people, and we've updated a lot of our instructions on Facebook Live to walk people through how our lessons work."
Jim Allen can be reached at (509) 459-5437 or by email at [email protected]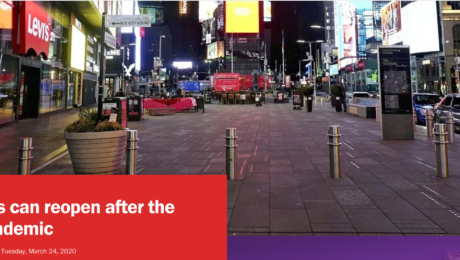 Published on Brookings Institute. Article written by Richard Florida and Steven Pedigo. 
As the dreaded coronavirus rips across the globe, city after city has locked down, transforming urban business centers, suburban malls, and other public spaces into ghost towns. This is not the first time this has happened—since time immemorial, cities have been epicenters of communicable diseases.
No pandemic or plague or natural disaster has killed off "the city," or humanity's need to live and work in urban clusters. Not the Black Plagues of the 14th century, or London's cholera epidemic in the 1850s, or even 1918's Spanish Flu, which killed tens of millions of people worldwide. That's because cities' concentration of people and economic activity—which serves as the motor force for innovation and economic growth—is just too strong.
We will get through this pandemic, too. We will go back to work and school and gather in restaurants and theaters and sports stadiums again. But when we do, cities and their leaders should not simply return to business as usual. Not only does COVID-19 threaten to reappear in subsequent waves if we do not remain vigilant, but there will always be future pandemics to brace against as well.
Our mayors, governors, and community leaders must do whatever is necessary to get their cities back up and running as soon as they safely can. After, we will need plans in place to prepare for future pandemics, and any social or economic lockdowns they necessitate. The federal government must do its part too, with bold and unprecedented programs to bolster the economic situation of our states and cities as well as our workers and business, especially small business.
Getting this response right may be as important as what we are doing today. Below is a 10-point plan based on detailed tracking of the current pandemic and historical accounts of previous ones, presenting some key measures to prepare our cities, economy, and workers for the next phase of the coronavirus crisis and beyond.
Pandemic-proof airports: Airports are a critical engine of economic development—they cannot be idled indefinitely. We need to make sure they can get up and running again quickly, and that means mobilizing like we did in the wake of the 9/11 terrorist attacks by adding temperature checks and necessary health screenings to the security measures already in place. It also means reducing crowding: Simple things like stanchions or painted lines on floors can promote social distancing in waiting areas. Airports should have large quantities of masks and hand sanitizer available, and airlines will need to reduce their passenger counts and keep middle seats open during future health crises.
Prepare large-scale civic assets: Cities are also home to other forms of large-scale infrastructure: stadiums, arenas, convention centers, performing arts centers, etc. Because they bring together large groups of people, city leaders must pandemic-proof these assets as much as possible, too. Audience sizes may need to be reduced in theaters, with seats left open. Masks may need to be required and made available to patrons as needed, and temperature checks carried out. This will be critical for communities that are dependent on such attractions: A Brookings analysis shows that COVID-19's economic downturn will hit tourism-driven cities such as Orlando and Las Vegas hardest. The sooner such large-scale civic infrastructure can be safely reopened, the faster our urban economies will be able to rebound in the aftermath of a pandemic. 
Modify vital infrastructure: As we've seen during the first phase of the COVID-19 crisis, buses, subways, and trains need emergency infusions of cash to keep the systems solvent when ridership is low or nonexistent. When they are back in service, design changes in stations and seating will be needed to prevent the spread of infectious diseases. Streets may need some retrofits too; New York Governor Andrew Cuomo has called for pedestrianizing some New York City streets to promote social distancing during COVID-19. Some of these changes should be permanent. Cities need to expand and better protect their bike lanes too, while refining bike- and scooter-sharing programs for when public transit in compromised.
Ready key anchor institutions: Medical centers, hospitals, and universities are on the front lines of the battle against COVID-19, and many are already overtaxed. With dormitories, dining halls, and large groups of people, they will be highly vulnerable to the secondary waves of contagion. How can we ensure that they can operate safely to carry out vital research during pandemics? Just as with other large-scale civic assets, classes in these institutions can be kept small, but institutions will need to retrofit dormitories and dining halls with temperature checks and ensure adequate social distancing so they can safely function.
Embrace telework: We are in the midst of a massive experiment in remote work. Most people will eventually go back to their offices, but some workers and companies may find remote work to be more effective. Tulsa, Okla. has leveraged this concept through its Tulsa Remote initiative, which pays remote workers a small grant to relocate there while helping them forge community and civic connections. Cities can learn from one another about how to best support the growing cadre of remote workers and make them connected, engaged, and vital parts of their communities.
Ensure Main Street survives: The restaurants, bars, specialty shops, hardware stores, and other mom and pop shops that create jobs and lend unique character to our cities are at severe economic risk right now. Some projections suggest that as many as 75% of them may not survive the current crisis. The loss of our Main Street businesses would be irreparable, and not just for the people whose livelihoods depend on them, but for cities and communities as a whole. The places that have protected their Main Streets will have a decisive competitive advantage as we return to normalcy. Loan programs from government, foundations, and the private sector as well as support from small business and technical organizations will be essential for ensuring these businesses survive. Cities need to provide this type of assistance and advice to these vital small businesses so they can safely reopen and weather the storm of future lockdowns.
Protect the arts and creative economy: The creative economy of art galleries, museums, theaters, and music venues—along with the artists, musicians, and actors who fuel them—is also at dire risk. Cities must partner with other levels of government, the private sector, and philanthropies to marshal the funding and expertise needed to keep their cultural scenes alive. Once they are allowed to reopen, these places will also need to make interim and long-term changes in the way they operate. Cities should provide advice and assistance on necessary procedures—from temperature screenings, better spacing for social distancing, and other safety measures—for these venues to continue as part of the urban landscape.
Assess leading industries and clusters: It's not individual firms but clusters of industry and talent that drive economic development. Some of those clusters are at greater risk than others: Sectors such as transportation, travel and hospitality, and the creative arts will be hit the hardest, while e-commerce and distribution or advanced manufacturing for health care and food processing may grow. Cities and economic development organizations must assess the industries and clusters that are most vulnerable in their territory, evaluate the impacts future pandemics will have for their labor markets and communities, and plan to make their economies more resilient and robust. They should pull together cluster working groups of business and non-profit representatives and local academics and experts to best assess the impact of the pandemic and pandemic-related response on key clusters and develop medium-range plans.
Upgrade jobs for front-line service workers: Nearly half of Americans work in low-wage service jobs. A considerable percentage of them—emergency responders, health care aides, office and hospital cleaners, grocery store clerks, warehouse workers, delivery people—are on the front lines of the pandemic. They need better protection, higher pay, and more benefits. States such as Vermont and Minnesota have paved the way by designating grocery store employees as emergency workers, making them eligible for benefits including free child care. Having a well-paid cadre of front-line service workers who can keep our communities safe and functional will help protect us from future wave of this pandemic and others that may follow.
Protect less-advantaged communities: The economic fallout of pandemics will hurt most for the least-advantaged neighborhoods and their residents, who lack adequate health coverage and access to medical care, and who are the most vulnerable to job losses. This, too, is a fundamental issue of both safety and equity. Concentrated poverty, economic inequality, and racial and economic segregation are not only morally unjust—they also provide fertile ground for pandemics to take root and spread. Economic inclusion and more equitable development are critical factors for the health, safety, and economic competitiveness of our places. Cities and local leaders can work with federal and state agencies, community development organizations and local foundations to target needed funds, support services and technical assistance ot these areas.
There is light at the end of the tunnel. In the not-too-distant future, the pandemic will end and our cities will return to something approximating normal. What we do over the next 12 to 18 months can ensure that our city and metro economies get up and running again while protecting themselves against similar scenarios in the future. This is a time when our cities and their leaders can and must show the way forward.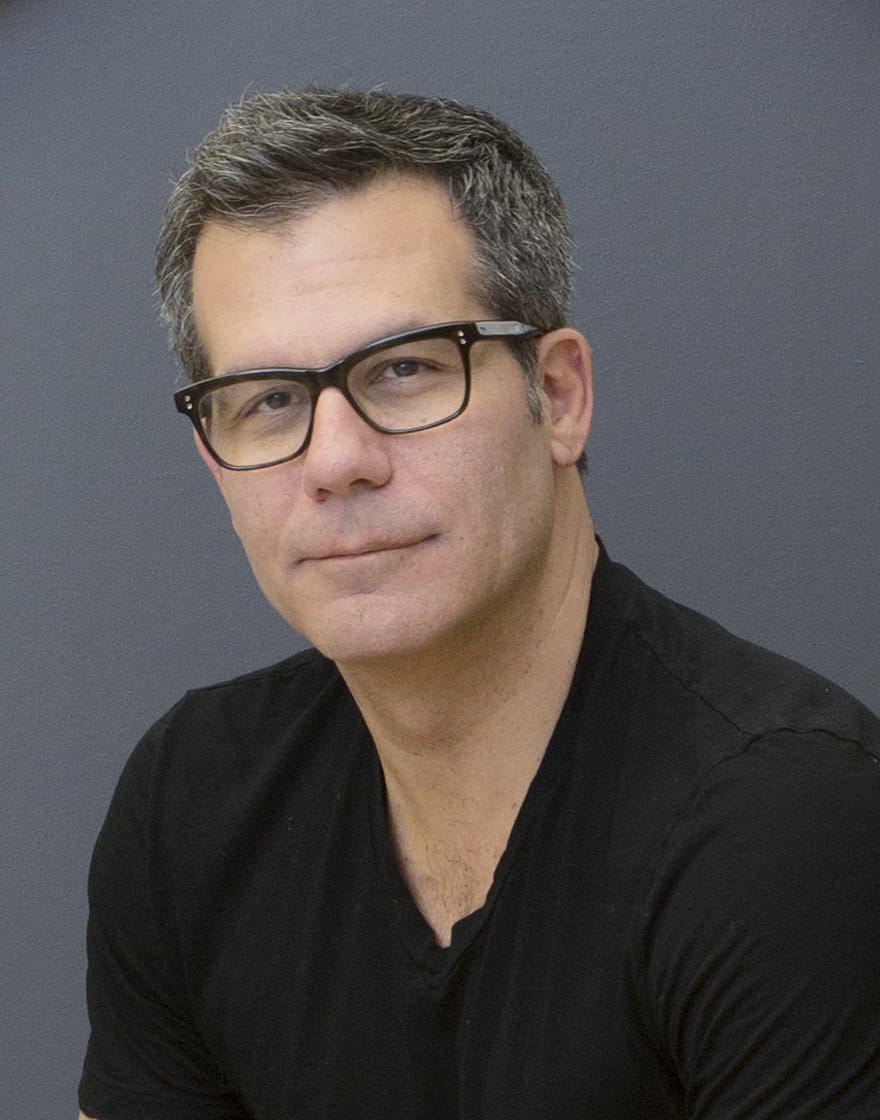 Professor – University of Toronto's Rotman School of Management and School of Cities
Distinguished Visiting Fellow – New York University's Schack Institute of Real Estate
Author – The Rise of the Creative Class and The New Urban Crisis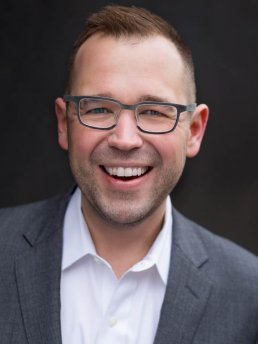 Professor of Practice at the Lyndon B. Johnson School of Public Affairs – University of Texas at Austin