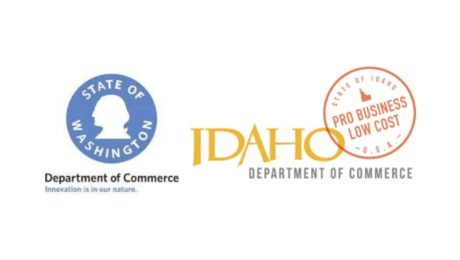 WASHINGTON
Lisa J. Brown, Ph.D., was appointed Commerce Director by Washington Gov. Inslee and began serving the agency in February of 2019.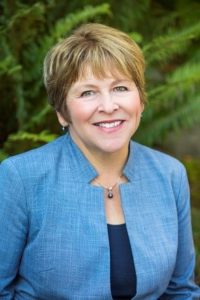 Prior to serving as Commerce director, Brown served as chancellor of Washington State University, where she led the health science campus in Spokane.
Brown served in the Washington State Legislature from 1996 – 2013 in the Senate where she was majority leader and chaired the Rules Committee, Ways and Means Committee, and Energy, Technology and Telecommunications Committee. She served in the state House of Representatives from 1993 – 1996, where she was minority whip and minority floor leader.
She has worked extensively on economic development in Eastern Washington and on gender equity.
Brown earned her bachelor's degree in economics at the University of Illinois and her master's and doctoral degrees in economics from the University of Colorado in Boulder.
IDAHO
Tom Kealey is Idaho Gov. Brad Little's appointment to serve as Director of the Department of Commerce, and began his service in January of 2019.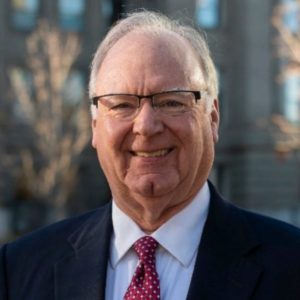 Kealey is co-owner of restaurant Chicago Connection and a former Morrison-Knudsen executive, and served on the Idaho Endowment Fund Investment Board under Governor Dirk Kempthorne.
A lifelong Republican and retired CPA, Kealey believes in protecting the Idaho Constitution, taxpayers money and credit rating.
Kealey earned his accounting and finance degree from the University of Washington and an MBA in Strategic Planning and Marketing from Harvard Business School.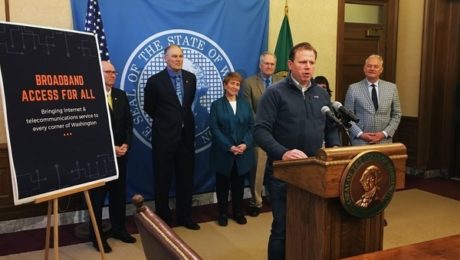 This post originally appeared on the Lincoln County Economic Development website.
(Davenport, WA, January 18, 2019) —  It was early 2016 when the Harrington PDA began to install a high speed broadband network through their downtown business district. Now three years later, that project has become a model for do-it-yourself rural internet. Last January the stakeholders in the project were invited to tell their story to the State Senate Committee for Economic Development and International Trade. This past October Harrington hosted a policy discussion with Governor Inslee's advisor on rural broadband, John Flanagan. And Last week Harrington's Mayor Justin Slack spoke at a press event in Olympia where the Governor announced his 2019 initiative to increase broadband access throughout the state.
Mayor Slack spoke about the PDA's project, but he also spoke about he and his wife Heather making the decision to move from Seattle to Harrington to raise their children in a small town. The Slack's purchased a building within the fiber network so that Justin would have the bandwidth he needed to telecommute to his job with a Seattle bank. Soon the "accidental business owners" opened The Post & Office wi-fi coffee shop in the front half of their building and a fiber-fed shared workspace in the back. The Post & Office has become the hub of the community thanks to good coffee and high-speed internet.
Commissioner Scott Hutsell also spoke at the press event in Olympia. The Commissioner is the Chair of the Public Works Board, an infrastructure planning and funding board within the Dept. of Commerce and spoke about the importance of broadband. Inslee's proposal includes $25 million in grants and bonds for broadband infrastructure and he hopes to see the Public Works Board administer those funds. The Governor also proposes the state establish a Statewide Broadband Office to be the central broadband planning body. Washington had a broadband office from 2009 to 2014, funded by a five-year federal grant from the American Recovery and Reinvestment Act, the same act that funded the NoaNet fiber project in 2012-2013. It is that NoaNet fiber that feeds Harrington's network.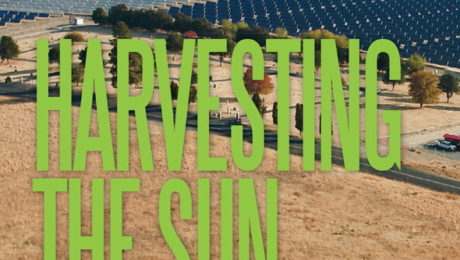 This article first appeared in the Columbia Basin Herald, 12 December 2018.
HARVESTING THE SUN
Lind boasts the largest solar array in the state
By EMRY DINMAN
LIND — Leaders from Adams County and the state at large flocked to the outskirts of the small town of Lind in October 2018 to commemorate the ribbon cutting of Washington's largest solar array, the Adams Nielson Solar Farm, by Governor Jay Inslee and Lind-Ritzville Middle School Associated Student Body President Raegan Snider.
"It is a glorious day in Adams County, because Adams County has understood solar power for a long, long time," Inslee said at the October ceremony. "It has long harvested photons through the power of photosynthesis to produce the best wheat in the world. This is just another generation of the development of solar power."
As far as the eye can see, dark blue panels are tilted to soak up the sun, perched on barren dirt in this small corner of the Eastern Columbia Basin. The 200-acre solar farm is capable of producing 28 megawatts of energy, enough electricity to power 4,000 homes. The same amount of energy would release nearly 40,604 tons of carbon dioxide if it were produced by traditional fossil fuel generators, according to figures provided by Avista.
Energy generated by the facility power will be available to commercial and business consumers through Avista's Solar Select Program. Businesses can purchase that power with an eight-year commitment, limited to 1.2 million kilowatt-hours per year at a rate of 5.3 cents per kilowatthour.
Inslee was joined by politicians from the region, including U.S. Rep. Dan Newhouse, R-WA, state House Minority Leader Rep. Mark Schoesler, Adams County Commissioner John Marshall, Lind Mayor Paula Bell and student leaders from Lind-Ritzville Middle School, which is located just over a ridge from the solar farm. Inslee referenced these students throughout his speech, and later asked Snider to join him in using a large pair of novelty scissors to cut the ribbon.
"These kids are going to be working on new technologies like this, building on this proud tradition of solar energy," Inslee said. "The future of these kids is symbolized by these solar panels."
Avista and Strata Solar jointly funded a $10,000 donation to the neighboring Lind-Ritzville Middle School for a digital reader board, delivering an oversized check to the Associated Student Body shortly before the ribbon-cutting.
Newhouse, the region's congressman, praised what is only the latest addition to the region's diversity of existing renewable energy sources, including nuclear, biomass, wind, hydro and now solar power.
"With further research and development, we can have the capacity to usher in a new era of energy production in the United States that provides a stable source of energy while also protecting our environment for generations to come,' Newhouse said.
State Sen. Mark Schoesler, R-Ritzville, credited a speedy approval process on the county's management practices and support from the Adams County Development Council.
Event speakers widely praised the efforts of Economic Development Director Stephen McFadden, who worked to get the facility located in the county and to make the permitting process as painless as possible. For his part, McFadden said much of the credit belonged to the development council as a whole, as well as various county agencies which worked in concert to move the project forward quickly.
Adams County will receive approximately $4 million over the next 20 years in property tax revenues from the array site, according to a press release, a groundswell of financial support for the relatively tiny community. "We have tremendous untapped potential here," McFadden said. "We're trying to grow and diversify the county's economy by bringing in new businesses and job creators. They generate critical new tax base to support all of the things that already exist here."