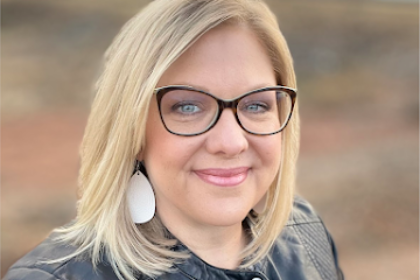 June 13, 2022 (FAIRFIELD, Wash.)—Inland Northwest Partners (INP) is accepting registrations for a June meeting in Hayden Lake, Idaho. Rural economic development specialist, Jimi Coplen, will share her strategies for creating a spark in small communities.  "Jump Starting Your Community for Success", is Tuesday, June 28 from 8:30 a.m.-2:00 p.m. at Hayden Lake Country Club. Cost is $40 for INP members and $60 for non-members. Seating is limited. Register at www.inwp.org/events.
Jimi Coplen has been an economic and community development practitioner for 20 years, serving in small rural communities in Texas. During the pandemic, she launched an online platform, The Rural Spark, as an educational, and networking platform for other rural economic developers.
"My hope is to empower a new generation to lead their communities and lead strong", says Coplen. "The pandemic created a shift. People are coming back to rural communities. They are buying homes, starting businesses, retiring, putting kids into our schools. Now more than ever, we need strong economic development professionals and programs."
INP members meet quarterly to share common economic challenges and solutions within the eastern Washington and northern Idaho region. Topics can include technology, financing community initiatives, forging regional partnerships, civic capacity-building, business expansion and retention strategies, and talent attraction. INP often partners with local chambers or state organizations for value-added training.
For more information about INP meetings or becoming a member, visit inwp.org or email [email protected].
************************
Inland Northwest Partners (INP) is a non-profit organization focused on enhancing the long-term vitality of a two-state region through its core offering of educational meetings, programs, and seminars. More than 300 business and community leaders from eastern Washington and northern Idaho are members. INP is also part of a regional collaborative known as the Inland Northwest Economic Alliance (INEA), a consortium of fourteen economic development agencies. To learn more, visit inwp.org.
Story Contact:
KayDee Gilkey, Executive Director, Inland Northwest Partners
P| (509) 990-6105  E| [email protected]