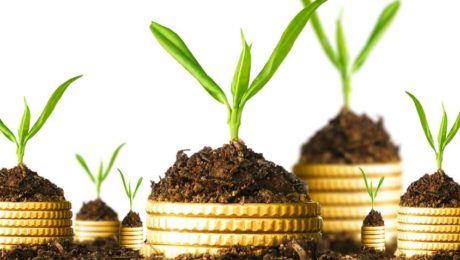 First appeared on Washington Department of Commerce website on Dec. 17, 2019.
OLYMPIA, WA – Expanding on the success of its original economic gardening program, the Washington Department of Commerce has developed Thrive!, a new program to help second-stage companies increase revenues and position for growth.
Based on the Edward Lowe Foundation's System for Integrated Growth (SiG) framework, Thrive! connects chief executive officers to subject matter experts who provide them with data, analytics, best practices and strategies that are typically only available to larger corporations. This actionable information can be used to overcome roadblocks related to human resources, finances, operations, marketing, sales, international trade and other business issues.
"Since its introduction three years ago, Commerce's second-stage program has helped 39 businesses across the state find innovative ways to increase growth and revenue," said Lisa Brown, Commerce director. "Where the original program focused solely on external issues, Thrive! examines internal and external roadblocks to growth, since one can often affect the other."
Research shows that historically, companies that have completed a second-stage program like Thrive! experience a 15% to 30% increase in revenue.
The ideal candidate for Thrive! is a company that's been in operation in Washington for at least two years, has between six and 99 employees, achieved $1 to $25 million in annual revenue and has demonstrated an appetite and aptitude to handle additional growth.
To help offset the $4,275 cost of the program, Commerce contributes $1,275 to pay for the initial needs assessment call with the team leader as well as a strengths-weaknesses-opportunities-threats (SWOT) analysis call with a team of experts assigned to address identified business issues. Based on these calls and the resulting work plan, the CEO can move into the research phase of Thrive!, which entails up to 33 hours of professional research time. Thrive! is conducted entirely by phone and a secure online portal created especially for each participating company. Thrive! requires approximately eight to 12 hours of the CEO's time over the course of four to eight weeks.
More information about Thrive! as well as a link to the application for the program is available at http://startup.choosewashingtonstate.com/programs/thrive/. Contact Susan Nielsen at [email protected] for eastern Washington Thrive! opportunities.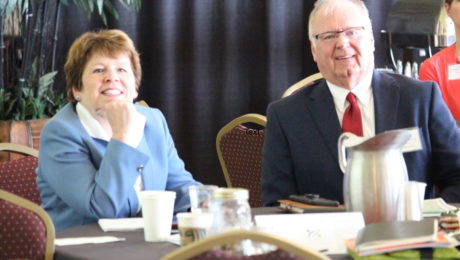 Lisa Brown, Washington Department of Commerce director, and Tom Kealey, Idaho Department of Commerce director, spoke Friday about the economies in their respective states during an Inland Northwest Partners conference at Banyan's on the Ridge in Pullman.
"I see broadband as really a significant challenge to get right," Brown said.
Part of the challenge, she said, is Federal Communications Commission maps showing the number of broadband providers available and overall coverage provided in the region is not adequate.
"We've got to understand what we have and what we don't have in order to appropriately direct investment into that middle mile and last mile," she said. "That's always the most challenging piece of deploying communications or telecommunications technology."
Washington is trying to help rural areas with this problem by establishing a statewide broadband office that would coordinate grants to governments and tribes for broadband infrastructure.
Washington 9th District Rep. Mary Dye, R-Pomeroy, told the Daily News in April that she and her colleagues in the House supported the legislation because it will increase competition in the internet service provider marketplace and bring better service to rural Washington.
In Idaho, Gov. Brad Little signed an executive order in May establishing the Idaho Broadband Task Force, Kealey said.
The 40-member task force this fall will bring to the governor recommendations on ways the state can improve connectivity and speeds across Idaho.
The task force will try to map existing services and gaps in broadband infrastructure, which Kealey said will paint a picture for what resources are needed in rural and urban areas.
"We want to map what we have, be able to measure what we have in terms of access as well as speeds and features and services and options," he said.
Brown pitched another idea that may bring people and commerce to eastern Washington. In light of Microsoft and other corporations last year offering funding to build a high-speed railway from Vancouver, British Columbia, to Portland, Brown said she would like to see a similar railway that connects western Washington with eastern Washington.
"How fantastic that would be to connect our communities, to connect our students and families, and also as an opportunity for people to be able to leave the megalopolis and see what the options are in other parts of the state," Brown said.
Brown and Kealey highlighted some positives in Washington and Idaho economies.
Washington's overall economy is booming, with the highest GDP growth and 10th largest economy in the country.
"If we were a country, we'd be up there with Sweden or Belgium right now," he said.
Kealey said Idaho is near the top of the rankings in several economic categories including first in travel dollars, third in the number of people moving to the state and fourth in job growth.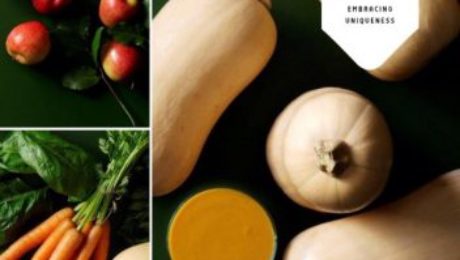 Washington State grant helps international food processor expand, add jobs in Othello
April 15, 2019
OLYMPIA, WA – The Washington Department of Commerce provided a $100,000 grant to the Adams County Development Council from Gov. Inslee's Economic Development Strategic Reserve Fund to support the expansion of SVZ-USA Washington Inc., the only North American subsidiary of Netherlands-based specialty food processor SVZ International B.V.
The company plans to invest $4.8 million to increase capacity at its Othello facility opened in 2000, adding 17 new manufacturing jobs to its 90 existing employees.
"SVZ is an important part of the food processing cluster in Othello, and we are pleased to help Adams County Development Council partner with the company to make infrastructure improvements that will strengthen the entire community and prepare for future growth," said Commerce Director Lisa Brown.
"We are excited to have SVZ-USA moving forward with a $4.8 million expansion project that will bring new jobs to the city of Othello and Adams County," said Adams County Economic Development Director Stephen McFadden.
The grant will help offset the cost of sewer system improvements required by the city of Othello for the expansion.  This will also extend the new sewer line well beyond SVZ's building, facilitating future municipal connections and growth.
SVZ-USA specializes in processing fruit and vegetable juices, concentrates and purees for food and beverage manufacturers around the world. The company is recognized globally for sustainability and agronomy management best practices.
"The company is actively involved in our community in multiple ways," McFadden added. "SVZ employees volunteer with several community organizations, and the company plays an active role in the Othello Career Showcase where we connect students in grades 8 through 12 with local employers to introduce them to the numerous career paths that exist within their hometown."
"Building and growing a great business requires equally great relationships.  We are very pleased with the relationship we have with The State of Washington, Adams County, and the City of Othello.  The grant funding provided facilitates our expansion, and confirms the business friendly and supportive role of government to our international leadership," said David E. Stewart, president, SVZ-USA Washington.
"In addition to direct employment increases, as our sourcing of raw materials is predominantly local, we look forward to expanding our local sourcing as we partner with farmers for our agro supply needs, increasing by about 30 million pounds with this expansion,' he added. "Our business success requires long-term relationships with customers, farmers, employees, and the communities in which we operate."