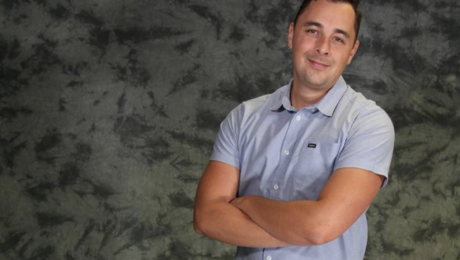 This article first appeared in Journal of Business on September 8, 2022 by Kevin Blocker.
What began as a college project among three classmates at the University of Idaho in 2016 has turned into a company with annual revenue now in the millions.
Tim Ledford, the 28-year-old CEO of Post Falls-based SafeGuard Equipment Inc., is a main driver behind the company's meteoric rise. SafeGuard now has its utility worker, hardhat clip-on device—named Compass—in 58 countries.
"We have gotten our product in nearly every utility in the nation," he claims. "But the coolest statistic is we've helped save more than 48 lives now."
The device, which is no bigger than the size of a human hand, has the ability to detect and notify a utility worker of unseen, nearby sources of electrical charges, preventing potential electrocution, he says.
"SafeGuard is one of the fastest-growing startups in the Pacific Northwest, in the 96th percentile (on PitchBook) for growth rate compared to startups across the U.S.," says Cyndi Donahue, community engagement director of Ignite Northwest, in Ledford's Rising Stars nomination letter.
In addition to SafeGuard, Donahue notes Ledford is an adviser and mentor to several local startups, including Quantum Star Technology, and a founding member of Inland Northwest Private Equity Group. He also previously sat on Rep. Cathy McMorris Rodgers' subcommittee, WA-05 Tech & Innovation Coalition.
Ledford co-founded the company with Brandon Bledsoe and John Thompson, who remain among SafeGuard's co-owners. The trio launched its product in August 2018, and the company was profitable by October the same year. All three come from a family of electrical workers.
The Compass device first prevented an electrocution of a utility worker in the field in 2019, claims Ledford.
The U.S. Department of Labor estimates more than 200 utility worker electrocution deaths occur annually.
Ledford declines to disclose specific revenue figures but says the company is on track to reach $100 million in annual revenue in as little as five years.
Ledford's family moved to the Inland Northwest from Seattle in 1997. He graduated from Coeur d'Alene High School before completing an undergraduate degree at University of Idaho.
He accepted a position as an industrial engineer for Boeing Co. after earning a 4.0 GPA in college. He worked on a handful of projects for the company, one of which he says helped the company save $70,000 per week in operating costs, and another saving $50,000 per week, he says.
For those efforts, he was placed in an accelerated leadership program at Boeing. At the same time, he submitted his application to Harvard to complete an MBA.
Ledford accomplished all this while working on SafeGuard with Bledsoe and Thompson, who also had secured full-time employment with other companies out of college.
"I had this crossroads moment of going on with (SafeGuard) or pursuing this incredible opportunity with Boeing," he says.
Financial commitments from angel investors, which included Avista Foundation, Spokane Angel Alliance, and Cowles Ventures LLC, persuaded the SafeGuard triumvirate to move forward with their collegiate project, Ledford says.
Safeguard currently is operating in 15,000 square feet of space in a series of offices in the Tedder Business Center, at 4454 W. Riverbend, in Post Falls. Ledford says the company has 30 employees and expects to add 10 more by the end of this year.
He says he's not completely surprised at where the company stands today.

"There were a lot of unknowns when we first started," he says. "But we had the vision, and we had the skillset."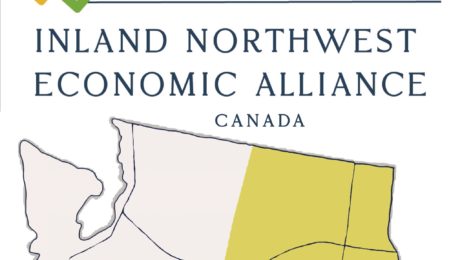 The following projects, initiatives, and economic developments are making news in eastern Washington and northern Idaho. This release is distributed by the Inland Northwest Economic Alliance on behalf of its regional partners.
*************
COEUR D'ALENE, Idaho — StanCraft Boat Co. is expanding from manufacturing watercraft to offering aviation services with the addition of a $15 million StanCraft Jet Center at Coeur d'Alene Airport-Pappy Boyington Field. Construction on the new 85,000-square-foot FBO began in August east of Empire Aerospace, and the project is expected to be completed by May 2020. Coeur d'Alene-based Eric Hedlund Design is the architecture firm that designed the structure, and Hayden-based Young Construction Group of Idaho Inc. is the contractor. The 40,000-square-foot Southfield Aviation building will be used as a maintenance facility after the new jet center is built. In addition to refitting jet interiors, StanCraft Jet Center will offer jet refueling, conference rooms, waiting and pilot areas, and a tenant improvement space for offices. Contact Robb Bloem, StanCraft President, for more information.
Dauntless Air, an aerial firefighting company, relocated its aircraft maintenance operations to the Coeur d'Alene airport this year. Dauntless protects people, land and property from the devastation of wildfires through advanced aerial fire suppression tactics in Minnesota, Washington, Alaska, Idaho, North Carolina, California and Oregon. Learn more about the company at www.Dauntlessair.com or contact Brett L'Esperance, Dauntless CEO.
PULLMAN, WA — Washington State University's Cosmic Crisp apple will hit the fruit stands on December 1, a project over 20 years in the making. Cosmic Crisp was developed specifically for Washington's climate and growing conditions. WSU researchers combined the disease-resistant Enterprise with the Honeycrisp, known for its crispness, juicy sweetness, and hint of tartness. There are 12 million trees planted in the state of Washington and this year 450,000 boxes of Cosmic Crisp apples will be available. Washington apple growers will have exclusive rights to the Cosmic Crisp for 10 years. Washington produces 65-75 percent of the nation's apples, yet this is the first variety that originated from the state. Contact Proprietary Variety Management for more information.
HAYDEN, Idaho — Roller coaster manufacturer, Rocky Mountain Construction (RMC), continues its Six Flags success with the innovative Jersey Devil Coaster at Six Flags Great Adventure in Jackson, New Jersey. Known as a single-rail coaster, riders in one-passenger cars will straddle a 15.5-inch-wide steel, monorail track and navigate a twisted course that will include multiple inversions, climbing 130 feet and hitting a top speed of 58 mph along 3.000 feet of monorail track. RMC has grown to 115 full-time employees and 5 manufacturing facilities, totaling more than 75,000 square feet. See USA Today's article for more.
DAVENPORT, WA – Washington Department of Commerce, USDA, and Washington State University Medical School hosted a daylong workshop with 100 community leaders and residents from Eastern Washington to address the broadband law approved this year by Washington state lawmakers. A new statewide broadband office will approve and distribute grant and loan funds to local governments, tribes, public, private and nonprofit entities working together to expand broadband. The program has $21.5 million available, including $14.5 million for loans and $7 million for grants. The state will prioritize funding to public-private partnerships, with a focus on underserved areas in the state. Contact Margie at Lincoln County EDC for more information.
<ol
MARIES, Idaho — City officials and housing developers, Troy Lozano, are projecting construction of new homes in Ragan's Addition to begin in early 2020. Lozano purchased 21 lots in the addition and plans to partner with Julian Construction to build single family homes. Updates can be found at greystonehill.com.
OTHELLO, WA — McCain Foods broke ground on a 170,000-square-foot expansion, a project that will cost $300 million and is scheduled for competition in 2021. The expansion to the frozen potato products line is estimated to bring about 180 new jobs to Othello and is expected to be the biggest manufacturer of frozen potato products in the world. Dale McCarthy, McCain Foods, said Othello's proximity to West Coast shipping makes it a crucial location for the company. "Othello is very strategic for us." Adams County officials are working with McCain Foods and the state to develop a recruitment process and support. They plan to conduct a countywide housing needs assessment to confirm housing needs and development solutions.  Email Adams County Economic Development Council for more info.
MOSCOW, Idaho — Northwest River Supplies (NRS) began operations from its new facility on South Blaine Street on November 5. The newly constructed 155,000-square-foot building includes a warehouse, customer service center, corporate offices and a 3,500-square-foot NRS flagship retail store. The $13.5 million project received a tax break from Latah County that exempts 75 percent of the increase in the site's value from property taxes for five years, ending in 2023. Read more here.
PULLMAN and COLFAX, Wash. — Two Inland Northwest businesses were recognized through the Washington Secretary of State's Corporations for Communities Award Program. Schweitzer Engineering Laboratories, of Pullman, was recognized for donating and raising funds for local charities and providing money for employees to donate to the charity of their choice. Bunyard Automotive, of Colfax, was honored for repairing vehicles at little to no cost for families in need. Both businesses were awarded the National Association of Secretaries of State Medallion for their efforts in their communities. The full press release is here.
OSBURN, Idaho — The city dedicated the newly completed Shoshone Fire District #1 facility, which was awarded a $500,000.00 block grant earlier this year. The new 10,000-square-foot facility is a significant fire, training, and emergency services upgrade for the region. Contact Silver Valley EDC for more information.
LEWISTON, Idaho — With a start-up $839,809 grant from the National Science Foundation, the Northwest Intermountain Manufacturing (NIMA) Association has created a pilot project to train high school students in fabrication and machining. In partnership with Lewis-Clark State College, the Clearwater Economic Development Association, the University of Idaho and 16 school districts, the program gives students a solid skill set and educational background in manufacturing so they can be ready to start work right after high school for local companies. The first group of students will complete the program in 2020. See Idaho Department of Labor article here.
LIBERTY LAKE, WA — In response to a gap in the city's flex office market, Liberty Lake Coworking LLC will open Jan. 2 at 23505 E. Appleway. The 4,600-square-foot space will have 11 private offices, six semi-private spaces, and open table space. The space will also feature booths for private calls, two semi-private meeting booths, a podcast and media room, access to high-speed fiber internet, and free parking. More details can be found here.
POST FALLS, Idaho — Construction on Idaho's fourth state veterans' home is expected to start next year. The 82,000 square foot project is to be built in Riverbend Commerce Park in Post Falls and will have 64 beds. The home will be built on 7.3 acres donated by the Jacklin Land Co. in Riverbend Commerce Park on Post Falls' west side. It is adjacent to BioPol Laboratory and Buck Knives. See the full article here.
SPOKANE, WA — The Toolbox manufacturing incubator expanded to 17,000 square feet in a recent move to Logan Neighborhood. Anchored in the space is Vestis, which manufactures specially designed commercial awnings and canopies. The Toolbox continues to serve as collaborative space where established companies and business mentors share expertise, ideas, tools, and equipment with manufacturing startup and entrepreneurs. The Toolbox is overseen by nonprofit Spokane Create. Read full article here.
On December 4, the Edward Lowe Foundation and Washington Department of Commerce will lead businesses through the basics of Thrive!, a new state program that helps second-stages businesses to increase revenue, streamline operations, and expand into new markets. Contact Susan Joseph Nielsen for more information about Thrive!
POST FALLS, Idaho— Northwest Specialty Hospital completed a $4.5 million addition to include an Endoscopy Center and two additional operating rooms. The 15,000-square-foot addition brings to eight the number of operating rooms for patient surgery. The Endoscopy Center, a 8,650-square-foot addition to the hospital, features two procedure rooms, one exam room and eight preoperative and post-anesthesia care unit bays. See company news release for more information.
************************
Inland Northwest Economic Alliance (INEA) is a consortium of fourteen economic development agencies representing fifteen counties in the North Idaho/Eastern Washington region. The collaborative effort is aimed at building economic growth through enhancing the brand recognition of the Inland Northwest and its communities and showcasing its business value.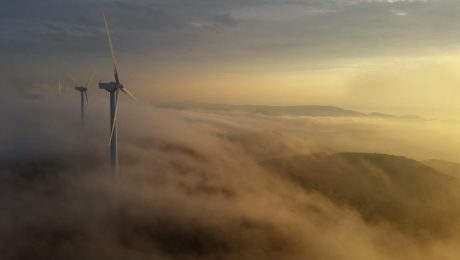 Agreement provides renewable energy intended to offset higher priced market purchases and fossil-fuel generation  
SPOKANE, Wash. – March 19, 2019: Avista, through a request for proposal issued in June 2018, has selected to purchase power generated by the proposed Rattlesnake Flat Wind project in Adams County, Washington.
Rattlesnake Flat Wind, a wind energy facility permitted and being developed by renewable energy developer Clearway Energy Group ("Clearway"), will provide Avista with approximately 50 average megawatts of renewable energy, or as much as 144 megawatts of nameplate wind capacity, under a 20-year power purchase agreement (PPA) with deliveries beginning in 2020. The PPA provides Avista with additional renewable energy, capacity and environmental attributes, which will offset higher priced market purchases. The PPA aligns with Avista's 2017 Integrated Resource Plan which identifies that the utility will consider acquiring additional resources if such resources have lower long-term cost than electric market alternatives.  Avista expects to recover the cost of the power purchased through its retail rates.
"Recent market changes, including reductions in the cost of wind power facilities and tax incentives that remain in effect, have combined to make this an excellent time to acquire long-term output from a cost-effective wind resource, which has the added benefit of being located in our service territory," said Jason Thackston, Senior Vice President of Energy Resources for Avista. "Rattlesnake Flat will help Avista meet its goal of providing reliable energy to our customers at a reasonable cost, while bringing even more renewable energy to our region, now and in the future."
"We've been closely working with key stakeholders in Adams County, developing partnerships with landowners, businesses and local government to enable this project, and entering into this long term partnership with Avista is a very exciting next step," said Benjamin Fairbanks, Senior Director of Wind Development at Clearway. "We're proud that Rattlesnake Flat will be a source of home-grown renewable energy for the state of Washington and for Avista's customers for many years to come."
The wind farm will be the largest renewable energy facility in Adams County with the capacity to generate enough clean, renewable energy to power about 37,600 of Avista's customers' homes. Situated on 20,000 privately owned acres near Lind, WA, Rattlesnake Flat will tie into Avista's electric system via Avista's Lind/Washtucna transmission line.
SOURCE: Avista Corporation