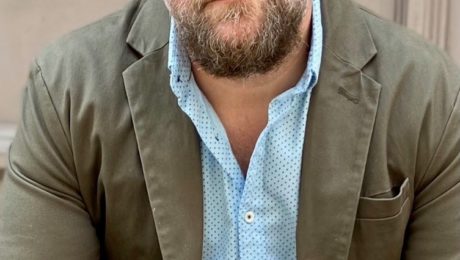 March 9, 2022 (FAIRFIELD, Wash.)—Inland Northwest Partners (INP) is accepting registrations for their 2022 Spring Webinar. Philadelphia author and urban planner, Jeff Siegler, will be sharing a new approach to help restore people's relationship to their town and foster a sense of pride in their communities. The webinar, "Civic Apathy and Civic Pride", is Wednesday, March 23 from 9:00 am-11:00 am. Cost is $20 for INP members and $30 for non-members. Register at www.inwp.org.
"Regardless of a town or city's size, residents' apathy can be a challenge. Too often, it is the same people who show up and address their community's needs", says INP Executive Director, KayDee Gilkey. "This webinar will provide small, simple steps that can be taken by communities to increase civic pride."
Jeff Siegler grew up in a struggling rustbelt city and understands the devastating cost of civic apathy. After obtaining his Masters in Urban Planning from Virginia Commonwealth University, Siegler went to work on Main Street, first as a downtown manager and Business Improvement District director, and later as the Ohio Main Street State Coordinator.
Now a consultant, Siegler travels nationally and internationally to assist communities in their efforts to restore civic health. He places the focus on making our towns into places residents can be proud to call home rather than on economic development and tourism. Siegler founded the civic pride consulting firm, Revitalize, or Die and is a co-founding partner of Proud Places. He is currently in the process of writing his first book, titled Your City is Sick.
INP members meet quarterly to share common economic challenges and solutions within the eastern Washington and northern Idaho region. Topics can include technology, financing community initiatives, forging regional partnerships, civic capacity-building, business expansion and retention strategies, and talent attraction. INP often partners with local chambers or state organizations for value-added training.
For more information about INP meetings or becoming a member, visit inwp.org or email [email protected].
************************
Inland Northwest Partners (INP) is a non-profit organization focused on enhancing the long-term vitality of a two-state region through its core offering of educational meetings, programs, and seminars. More than 300 business and community leaders from eastern Washington and northern Idaho are members. INP is also part of a regional collaborative known as the Inland Northwest Economic Alliance (INEA), a consortium of fourteen economic development agencies. To learn more, visit inwp.org.