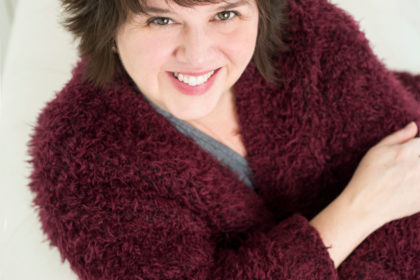 February 11, 2022 (FAIRFIELD, Wash.)—Inland Northwest Partners (INP) is pleased to announce that a new executive director has been appointed. KayDee Gilkey comes to INP with more than 30 years of service to nonprofit boards on a local, regional, and state level, and is former two-term mayor of the Town of Fairfield, Washington. Gilkey is the economic development organization's second director and assumed her position earlier this month. She succeeds Sharon Matthews, who held the position for 25 years. Matthews retired at the end of 2021.
Gilkey will concurrently remain as Directory of Industry Relations for the Washington State Beef Commission. She currently serves on the Liberty Community Education Foundation Board of Directors and serves as chapter advisor to WSU's Alpha-Gamma-Delta chapter.
"We are so pleased to have KayDee joining us at the INP. Her expertise in non-profit leadership coupled with her passion for economic and community vitality is the perfect combination to help our organization succeed and support our mission, notes INP Board Chairman and Avista Regional Business Manager Paul Kimmell.
Inland Northwest Partners originated in 1986 as an in-house Avista economic development program and became an official non-profit corporation in 1996. In 2004, the organization developed the Inland Northwest Economic Alliance to better support community and economic development professionals from across the Inland Northwest. INP members meet quarterly to share common economic challenges and solutions within the eastern Washington and northern Idaho region. Topics include technology, financing community initiatives, forging regional partnerships, civic capacity-building, business expansion and retention strategies, and talent attraction. INP often partners with local chambers or state organizations for value-added training.
"Sharon was the consummate professional leading both organizations effectively for so long. Our Board and the entire region deeply appreciate her efforts and the positive economic impacts she helped foster here," Kimmell said.
For more information about INP meetings or becoming a member, visit inwp.org or email [email protected].
Inland Northwest Partners (INP) is a non-profit organization focused on enhancing the long-term vitality of a two-state region through its core offering of educational meetings, programs and seminars.  More than 300 business and community leaders from eastern Washington and northern Idaho are members. INP is also part of a regional collaborative known as the Inland Northwest Economic Alliance (INEA), a consortium of fourteen economic development agencies. To learn more, visit inwp.org.