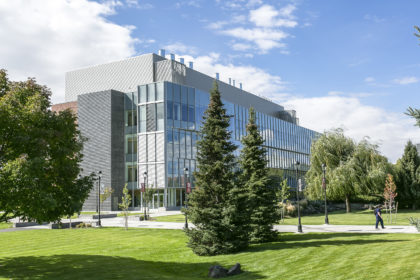 Originally appeared in the Spokesman-Review, 24 January 2019. By Becky Kramer of THE SPOKESMAN-REVIEW 
Education, health were key drivers in 2018, says economist
About 6,200 new jobs were created in the Spokane metropolitan area last year, reflecting the fourth year of strong regional job growth. The area includes Spokane, Stevens and Pend Oreille counties. For four years straight, the three-county area has gained more than 5,000 jobs annually.
Education and health care were drivers of job growth in 2018, said Doug Tweedy, regional labor economist for the Washington Employment Security Department. Both sectors added about 1,500 jobs last year.
Manufacturing also had a strong year, and so did professional and technical jobs. Attorneys' offices and accountants were hiring last year, Tweedy said.
For comparison, the Spokane metro area created about 5,300 jobs in 2017.
Unemployment averaged 6 percent for the Spokane metro area in 2018, compared to 5.5 percent the year before.
Spokane County's unemployment averaged 5.3 percent last year; Stevens County was at 7.2 percent; and Pend Oreille County at 7.3 percent.
CONTACT THE WRITER:(509) 459-5466 [email protected]