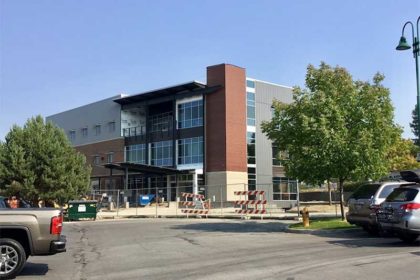 NID LLC, an affiliate of North Idaho Dermatology PA, is building a $6 million structure in Coeur d'Alene, Idaho. The three-story, 27,400-square-foot building will be situated above a 9,400-square-foot parking level. Construction started in November and is expected to be complete in late September 2018.
Established in Coeur d'Alene in 1999, North Idaho Dermatology has offices in Coeur d'Alene; Liberty Lake, Washington; Moscow, Idaho; and Sandpoint, Idaho. The clinic has 70 employees and eight medical providers. It will be adding another medical provider next July.
Read the Spokane Journal of Business article to learn more.